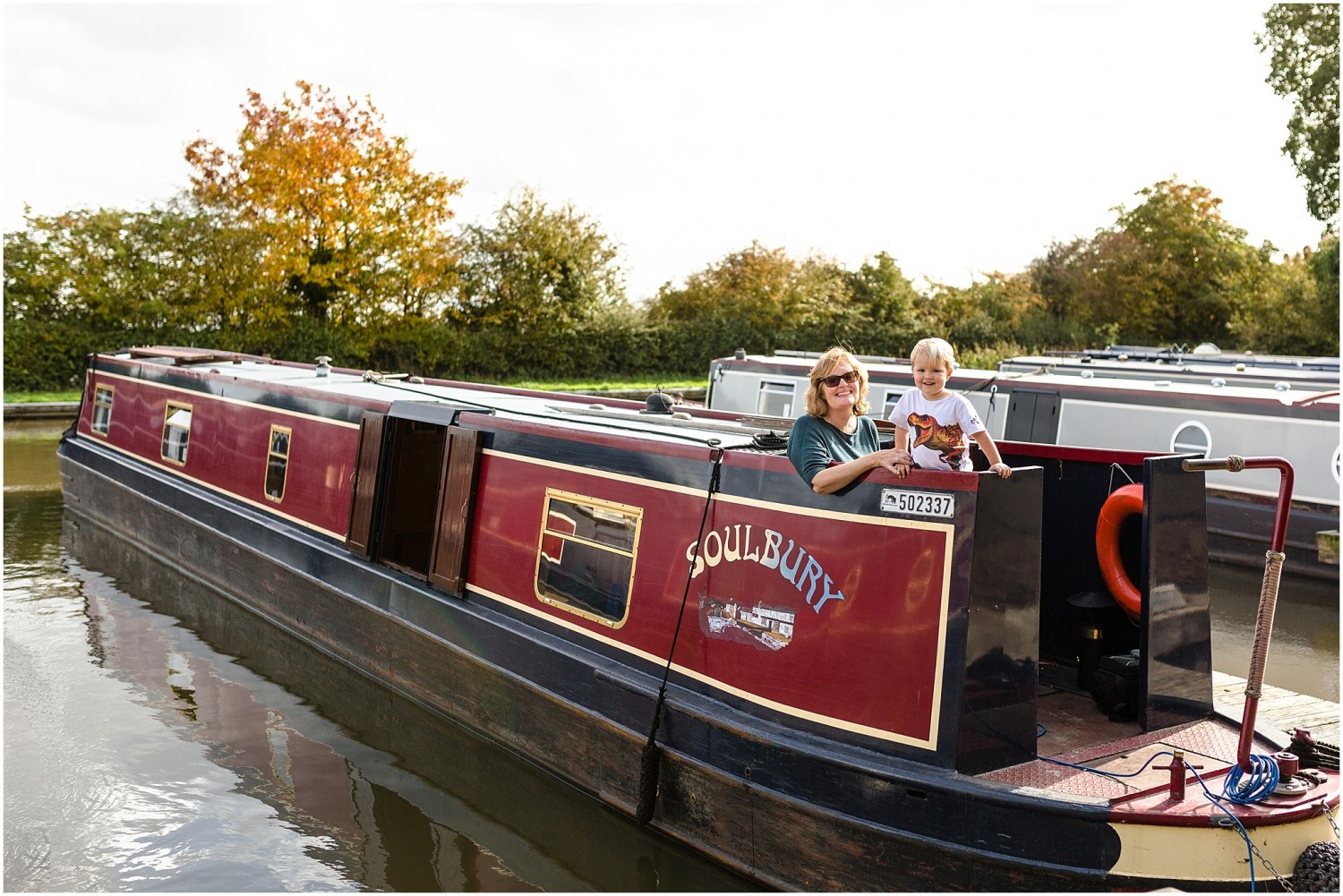 Last weekend I went on my mother and father in law's narrowboat. It was Rowan and I's very first Soulbury adventure!
We set off on a beautiful Autumn day as the leaves were changing to colours of orange, red and yellow. This is my favourite time of the year and it's when I tend to get the most homesick. This is the time of year for thanksgiving, pumpkin picking, apple crumble and forest walks. I've passed on the tradition to my British family as I simply can't go without celebrating and besides, my son IS Canadian!
We flew down the canal at a high speed of 4 miles per! We docked the boat in a beautiful spot where we ate David's delicious risotto, drank red wine and read books instead of our phones. The gentle hum of the boats motor and the fresh air was incredibly relaxing and a much needed break from my busy daily life. I really need this little getaway..it came at the perfect time right in the middle of the busy Autumn season!
Cruising through Birmingham was a real treat. A city perspective from the water is some thing else and I love that it's such a huge culture here. We stopped at an American diner for lunch and headed back on the water. Rowan loved it! I see many more narrowboat adventures in the future!