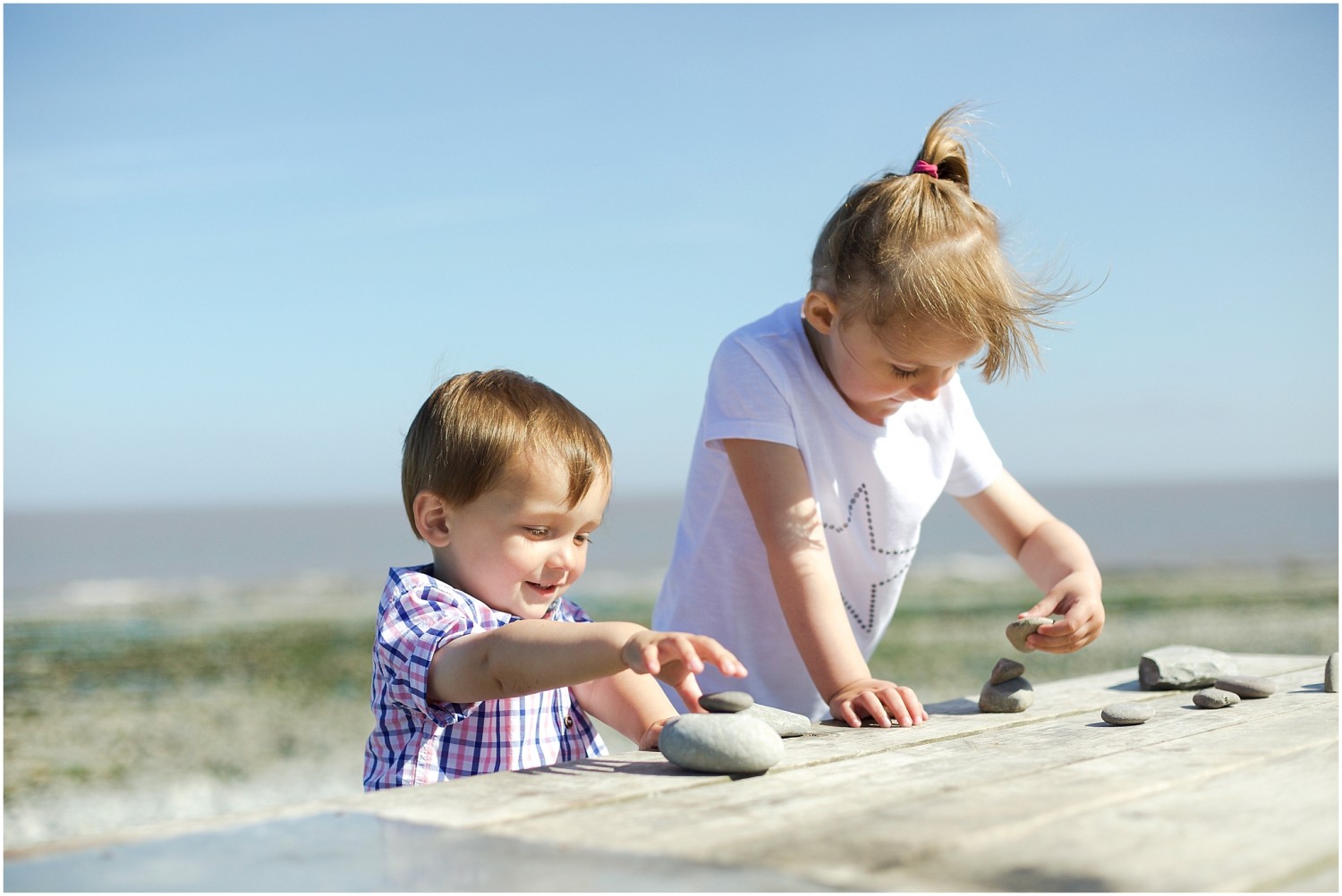 I checked the weather for the weekend of this session and it was calling for clear blue skies and sunshine. That it was! I knew I needed to find a wide open space for Megan & Lee to explore. Kilve was a perfect mix of long grass, wild flowers and rocky coastline to throw stones at. Lots of material for kids to play around with!
These two are a spitting image of each other. It's so cool to see the resemblance in family members during my sessions. It reminds me how special the photographs are to the families that I work with. They're not just pretty pretty pictures; they're memories. Very special ones. 
Someone recently said to me, "You're doing so well. You capture what people want to see." Sounds simple right? But it says a lot but because it means that I'm getting moments that make people smile. When I do a session with my clients I try to create an experience that is fun and lighthearted. That way when they look at the pictures, they remember the good times they had whilst being photographed. No fake smiles necessary!