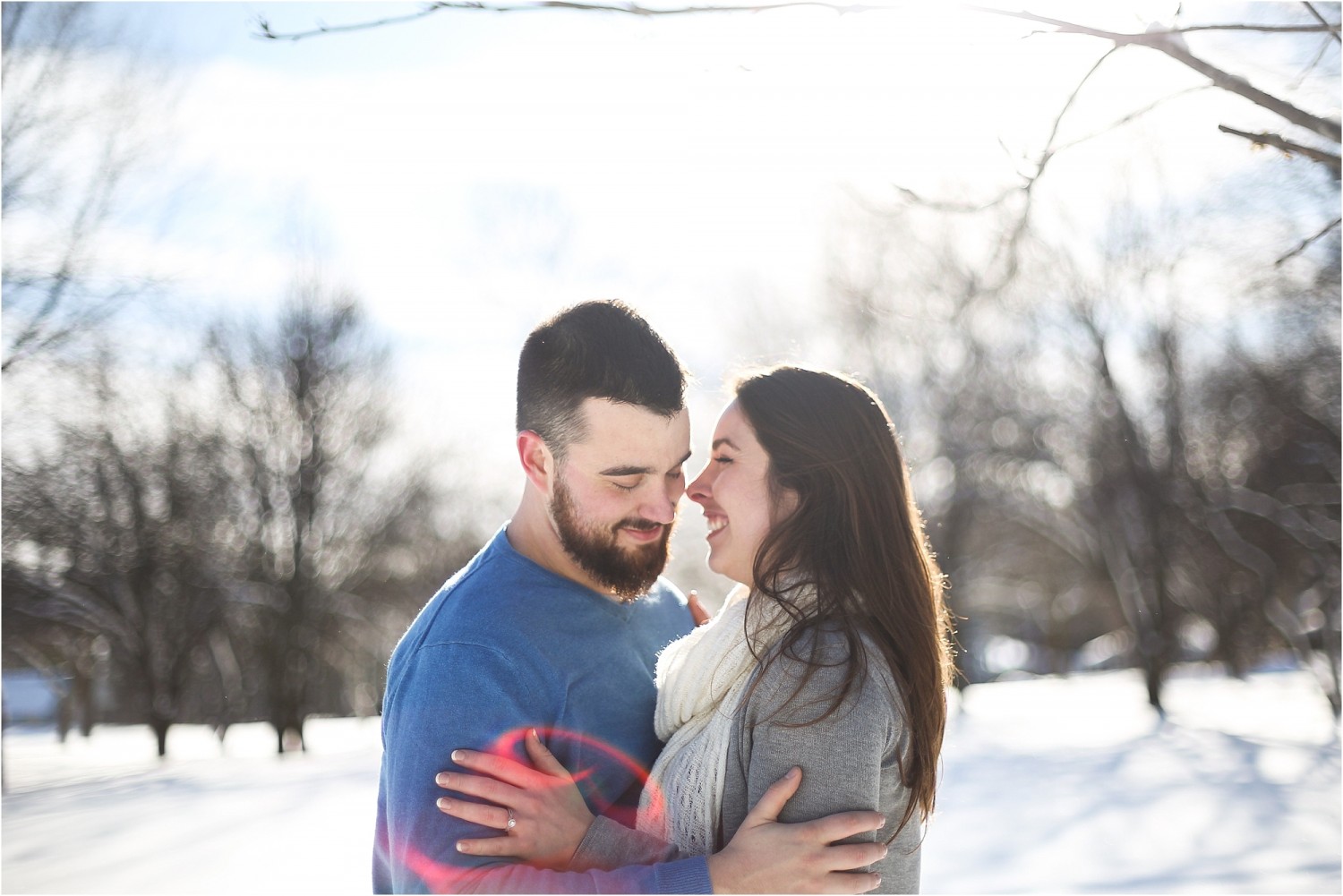 Ok. If you don't feel all warm and fuzzy inside looking through these pictures you have a cold heart...just like the temperature of this session! It was a chilly -13 this afternoon at Sunnidale Park in Barrie. If it wasn't for Taylor lending me her gloves I'm not sure that I would have been able to click the shutter button. Good old Canadian winters!
But let's be real here. We couldn't have asked for a more beautiful winter day! The skies were a pretty blue, with sparse clouds and a beaming sun. We chose this location because it has a blend of woodlands, architecture and open fields so we could really mix up this shots in this session:)
I met taylor swingin beers and hot wings in College. I took to her right away and was drawn to her beautiful smile and upbeat character as I'm sure Jesse did. It's kind of hard not to fall in love with her! He proposed to her over Christmas in the mountains just the two of them. They returned back to the lodge to share the news and her parents were up in arms over gaining a new son. I wouldn't doubt that there were Bailey's, champagne and wine in celebration...whatever the flavour!
These two make my heart sing. Their love is absolutely breathtaking and a total joy to photograph. Just oozing with love! Congrats you two. You deserve the best. <3