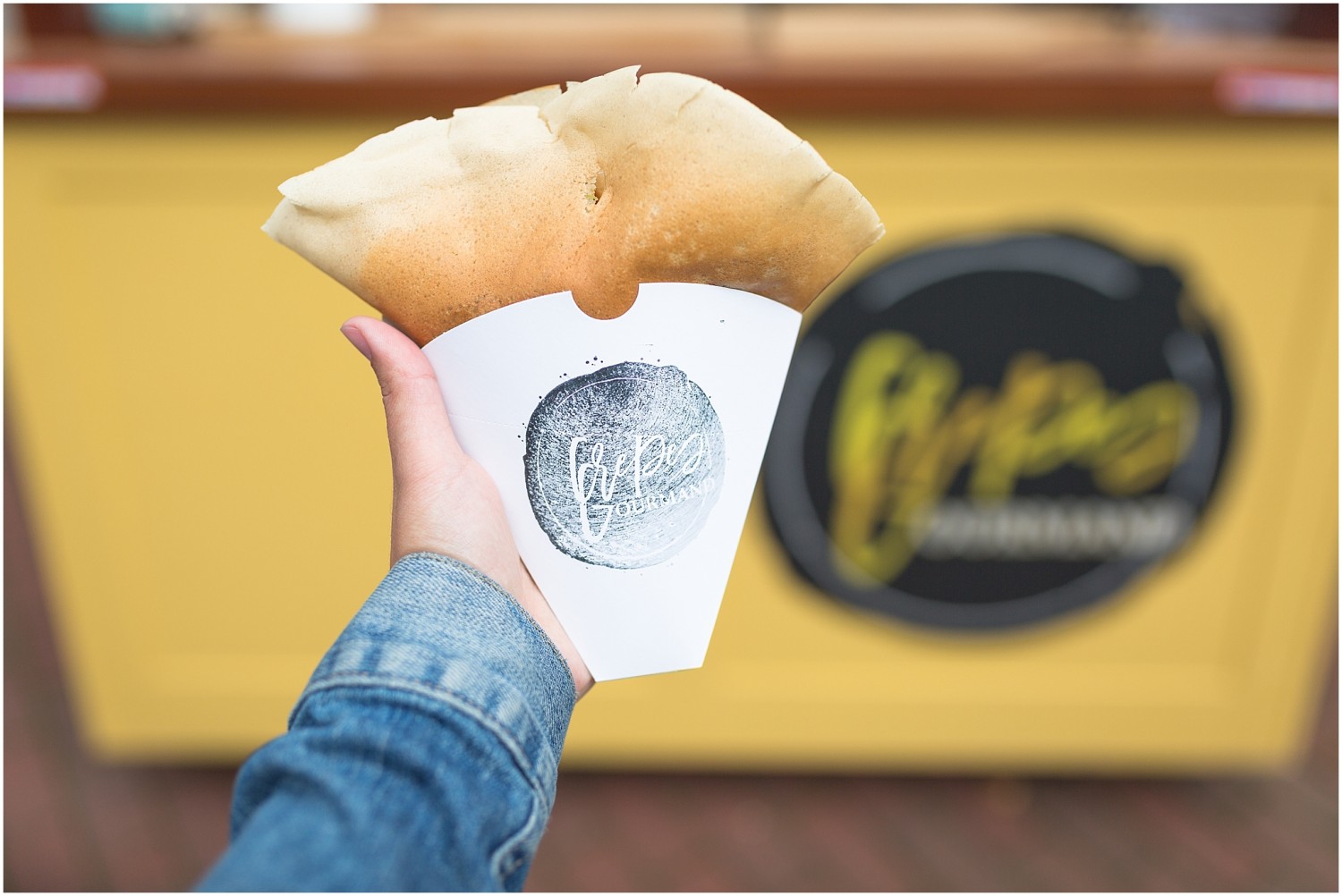 I met Jean when I was sitting on a bench eating my lunch on a Thursday afternoon.
I admired the way he interacted with his customers and how he poured that sweet mixture around turning it into a mouth watering golden brown. Later I found out that it was his own unique recipe which he describes as sweet, crispy and aromatic. I think moorish!
He noticed me drooling and offered me a free crepe...anything I wanted! Naturally I went for the nutella and banana as it was most definitely time to feed my sweet tooth. It was delicious.
Jean filled me in on how his love for crepes started when he was a little boy making a mess in the kitchen with his brother at just 8 years old. Years and years he would continue making crepes so it was only fitting that he would start a business out of it:)
New to Taunton's high street he opened at the end of July on a warm summers day. People have been paying him visits regularly and he's now a familiar face around town.
If you're keen on trying Jean's famous crepes and want to support a local business he's open from 9-5 Monday through Saturday, and from 10-4 on Sundays. Just look for his contagious smile out front of Starbucks and Wildwood restaurant.
He's also available for weddings and private events if you think your quests would be enticed by what he has to offer.