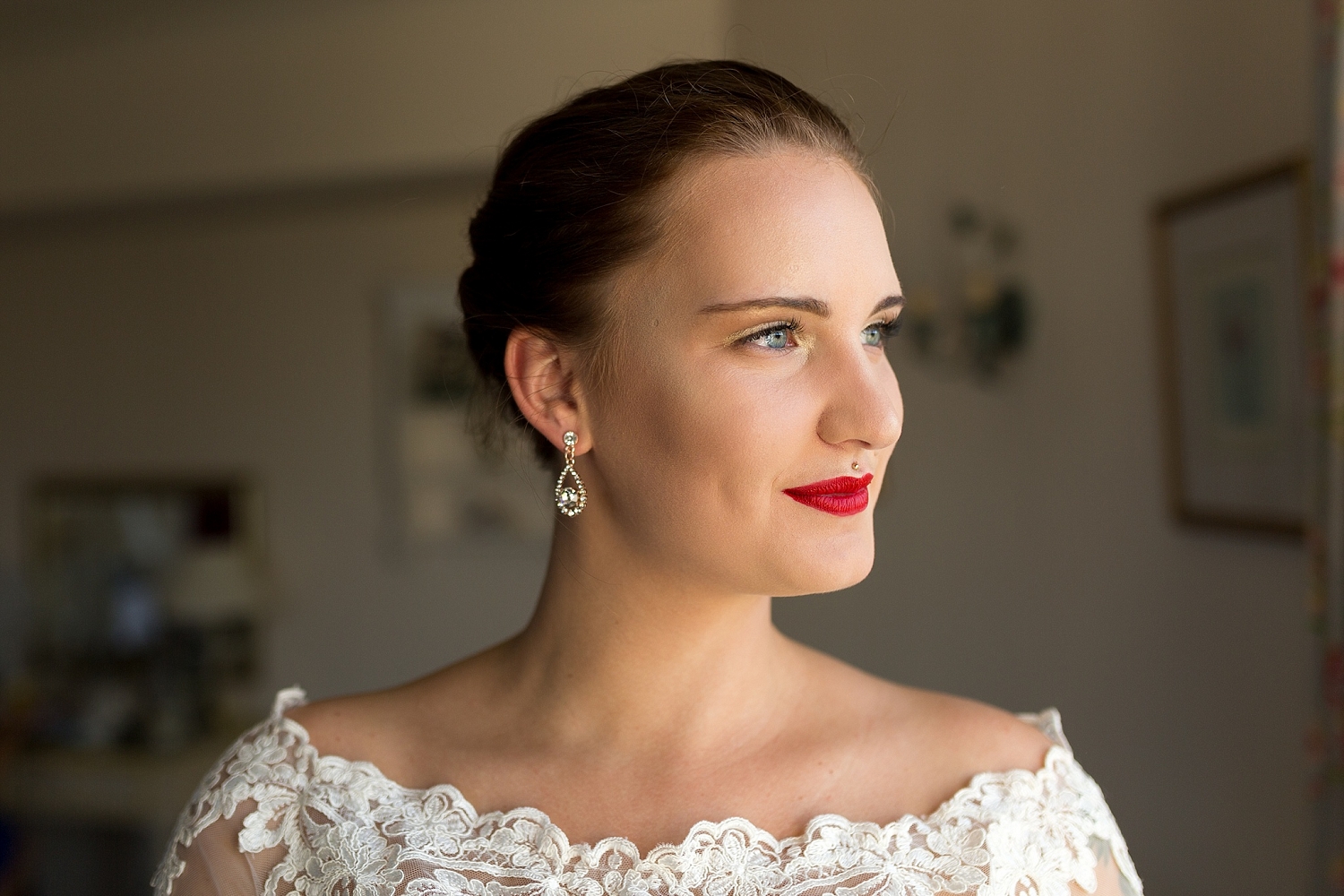 I met Beth & Aaron at the local cosy club where we went over their wedding plans. It was the first time meeting Aaron and I immediately fell in love with his goofy and contagious laugh. Beth admitted that she was worried how she would cope with it when they first met, but this ever-growing thing called love completely changed her opinion of it. Now she finds it to be the cutest thing ever.
I met with the guys for a quick groom prep session then headed over to the Castle Hotel in Taunton to capture the ladies getting ready. It was incredibly calm in the room..how nice! I even got in there and helped with some hair. I know, Jack of all trades.
My favourite part was the first look between Beth and her step-father who's been a huge part of her life. His reaction was completely adorable and priceless.
I walked with the group to the Taunton registry office where they had an intimate ceremony full of giggles and good company. They looked amazing and were clearly on a cloud. There were no lack of smiles from the two of them!
The wedding finished where the planning started at the Cosy Club where everyone indulged in delicious food and heartfelt speeches over candlelight. Congrats Beth and Aaron! Now I'm looking forward to meeting your honeymoon baby!