You've booked a date, browsed the web for your perfect outfits and all you have left is to figure out where you want your photos to be taken. Not to worry! Plan your photoshoot location based around who you are as a family or couple. Think about what you enjoy doing most on your days off together. Maybe its a place thats special to you or somewhere that you know is going to serve a romantic backdrop! Chat with me about your ideas, what inspires you and we'll create your most perfect photo gallery. Here are some ideas to help you along:)
The Coast
Do you love the smell of the sea, the breeze in your hair and the open space to walk along the water or for your kids to play in the sand? A beach session is probably for you.
A coastal session usually starts with a fun and romantic walk along the beach if you're a couple or free play with the kids if you're a family, followed by a walk along high street or a boardwalk. Colourful beach huts? Yes please! A quick break for messy ice cream cones? A perfect way to finish:) The neutral tones and nautical colours make a crisp and refreshing album any time of the year.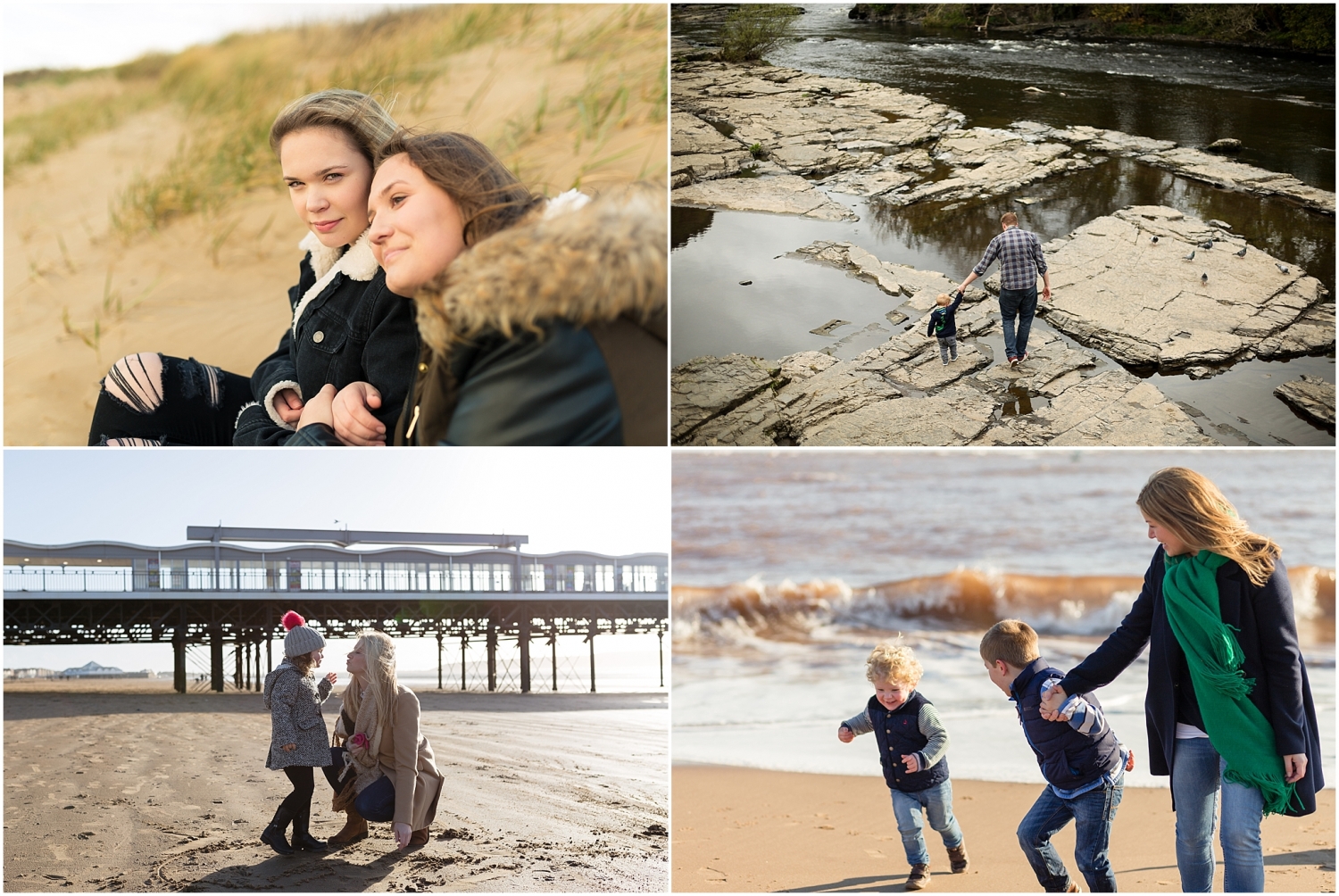 Villages with Character
There are loads of these around the south west and there is
character around almost every corner. A village session is quite literally just like taking a walk, having a laugh and snapping photos along the way. There's little to no plan and it represents the essence of a casual adventure. There's always romantic nooks and cranny's for engagement shoots. Public footpaths, trees to climb and nature to play with for the kids. I'm a huge fan of old stone walls especially just after a rainfall. Village sessions have so much to offer! Better yet if you grew up there and it's a location that's sentimental to you.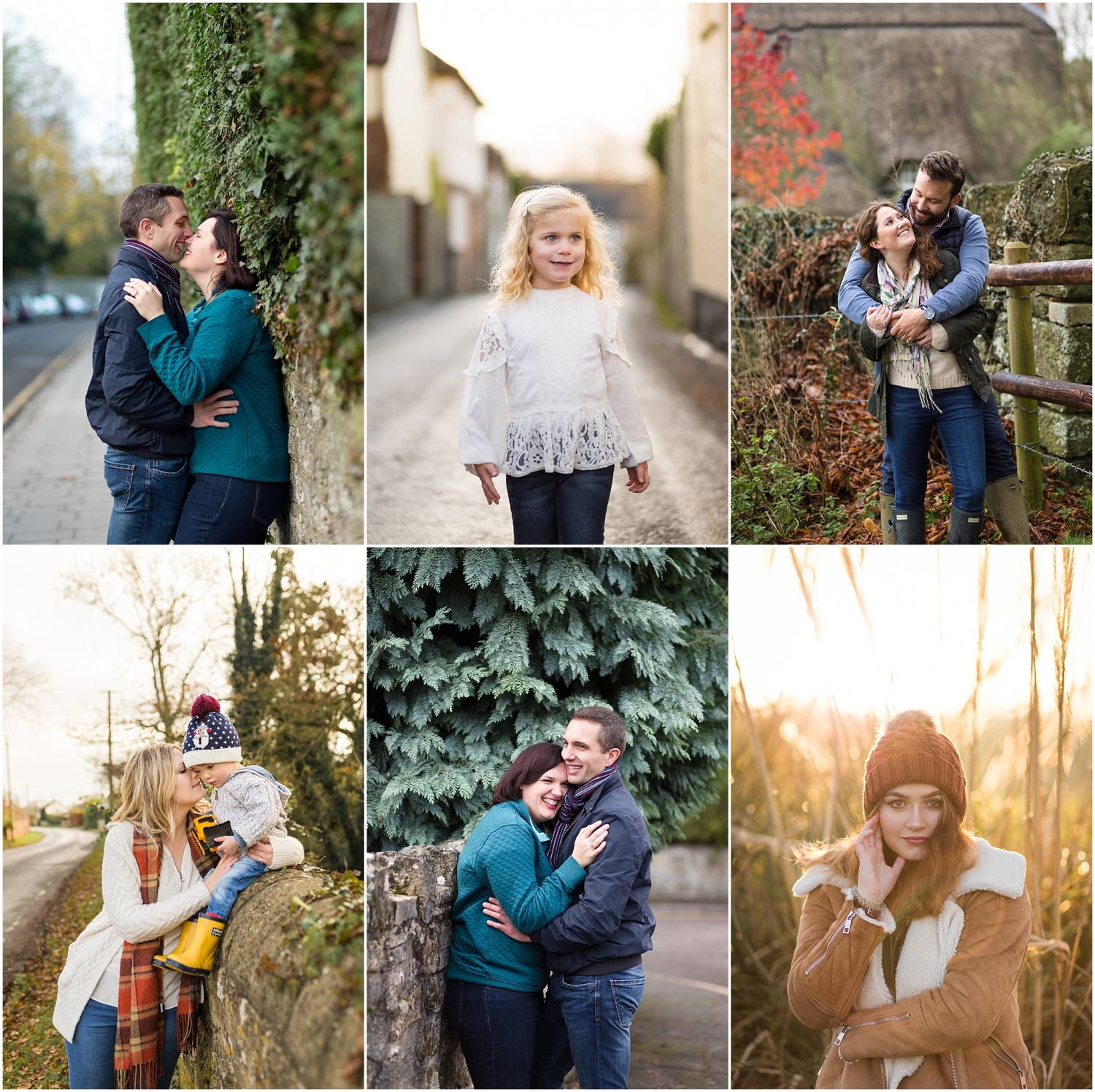 Amusement Parks & Fairs
Cotton candy, Welsh cakes, rollercoasters & a load of laughs. Sounds fun right?
Shooting your session here will make your pictures beam with colour and smiles. Not your average photoshoot!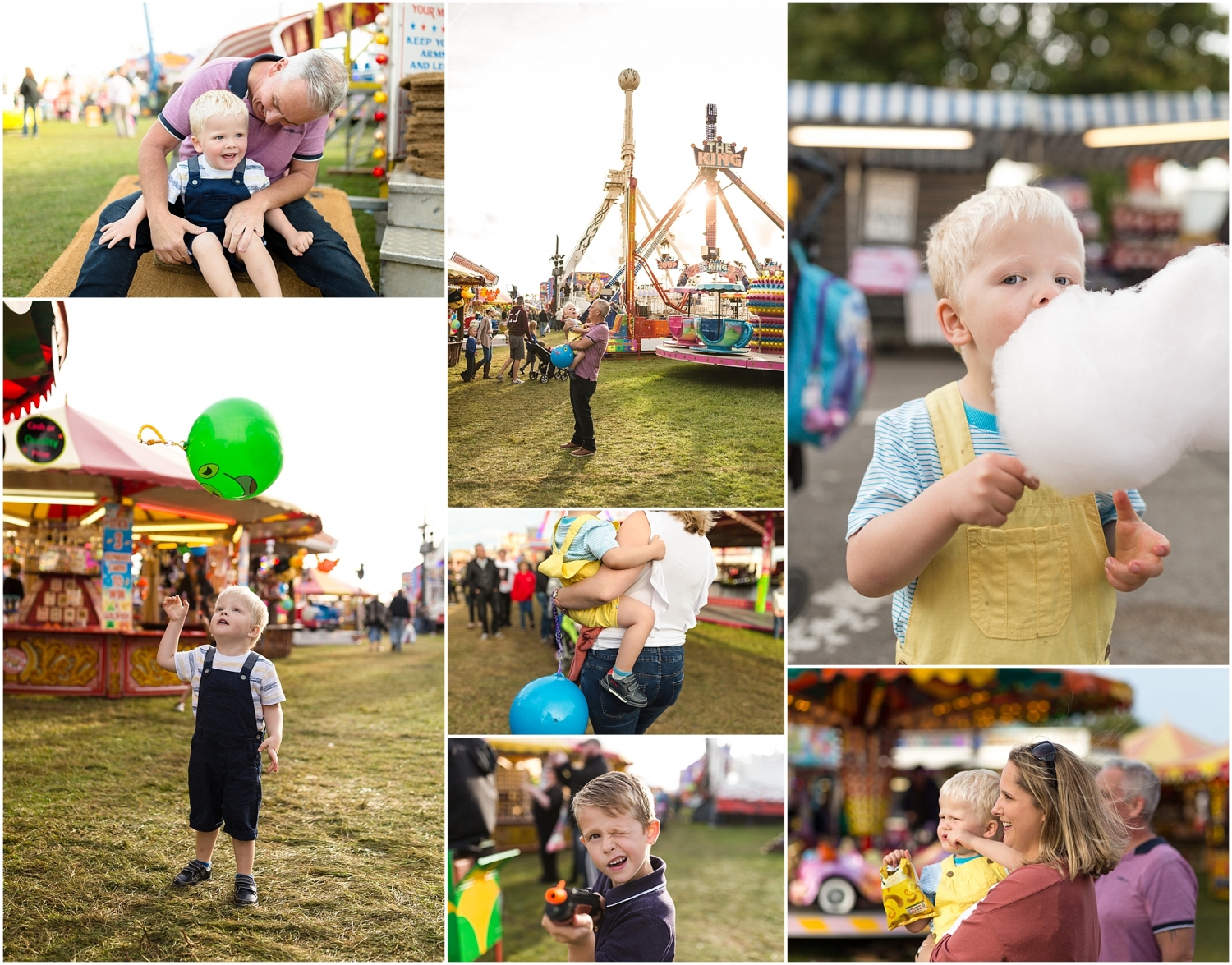 Buildings with History
England's architectural beauty is really something to admire and definitely offers a lot to work with when it comes to composing a beautiful photograph. If you fancy an engagement or family photoshoot with historically rich buildings and beautiful gardens then I won't say no to shooting there! If you have a National Trust membership...even better!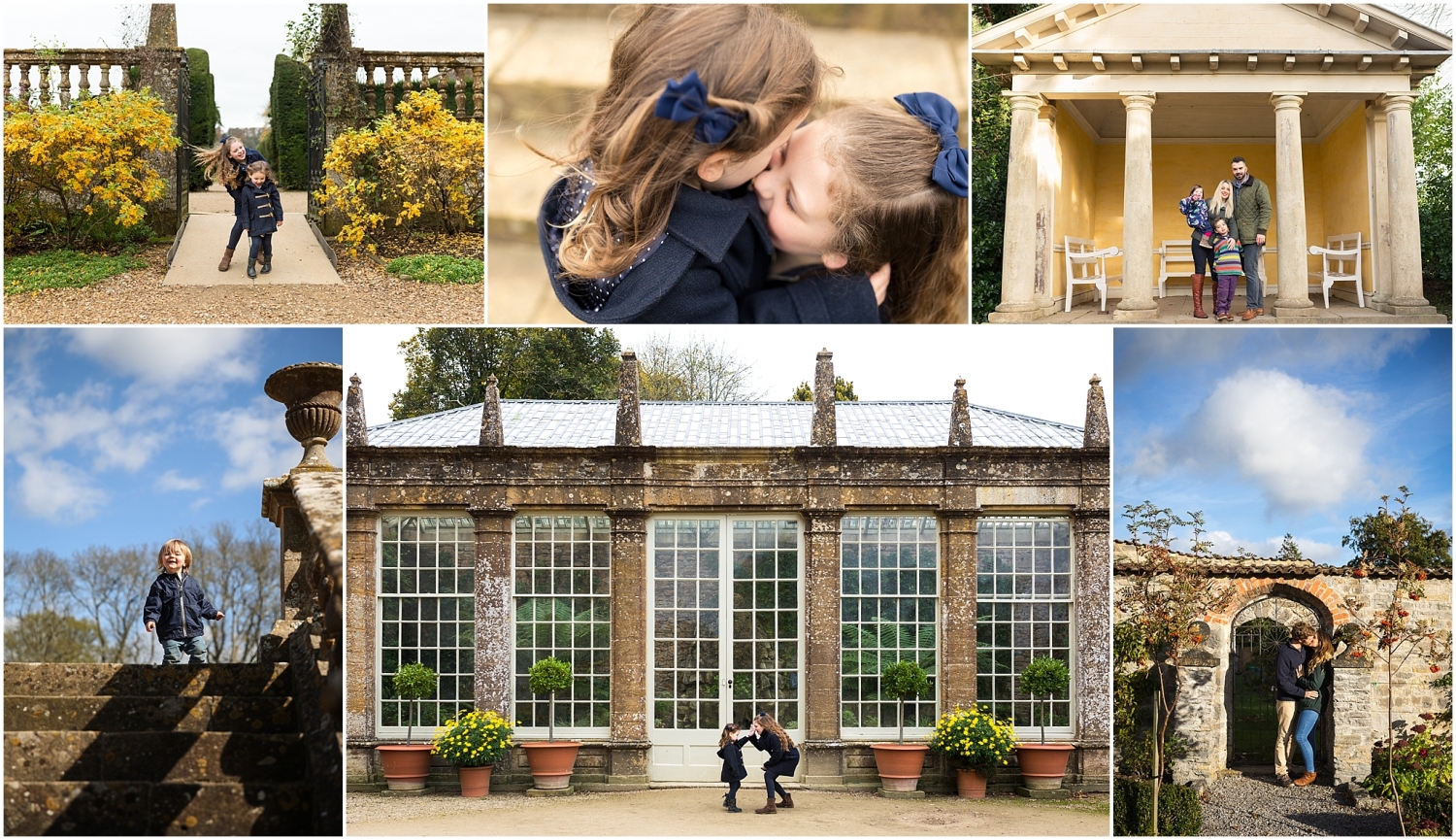 Woodlands
Are you jeans, jumpers & wellies kind of people? Do you spend weekends with your family picking up sticks, playing in streams and hiking in the woods? Or maybe you fancy the contrast of dressing up a bit in a rustic location? This might be the place where you feel most comfortable in your surroundings making being in front of the camera that much easier! The textures, tones & nature that the woodlands have to offer can create a magical session:)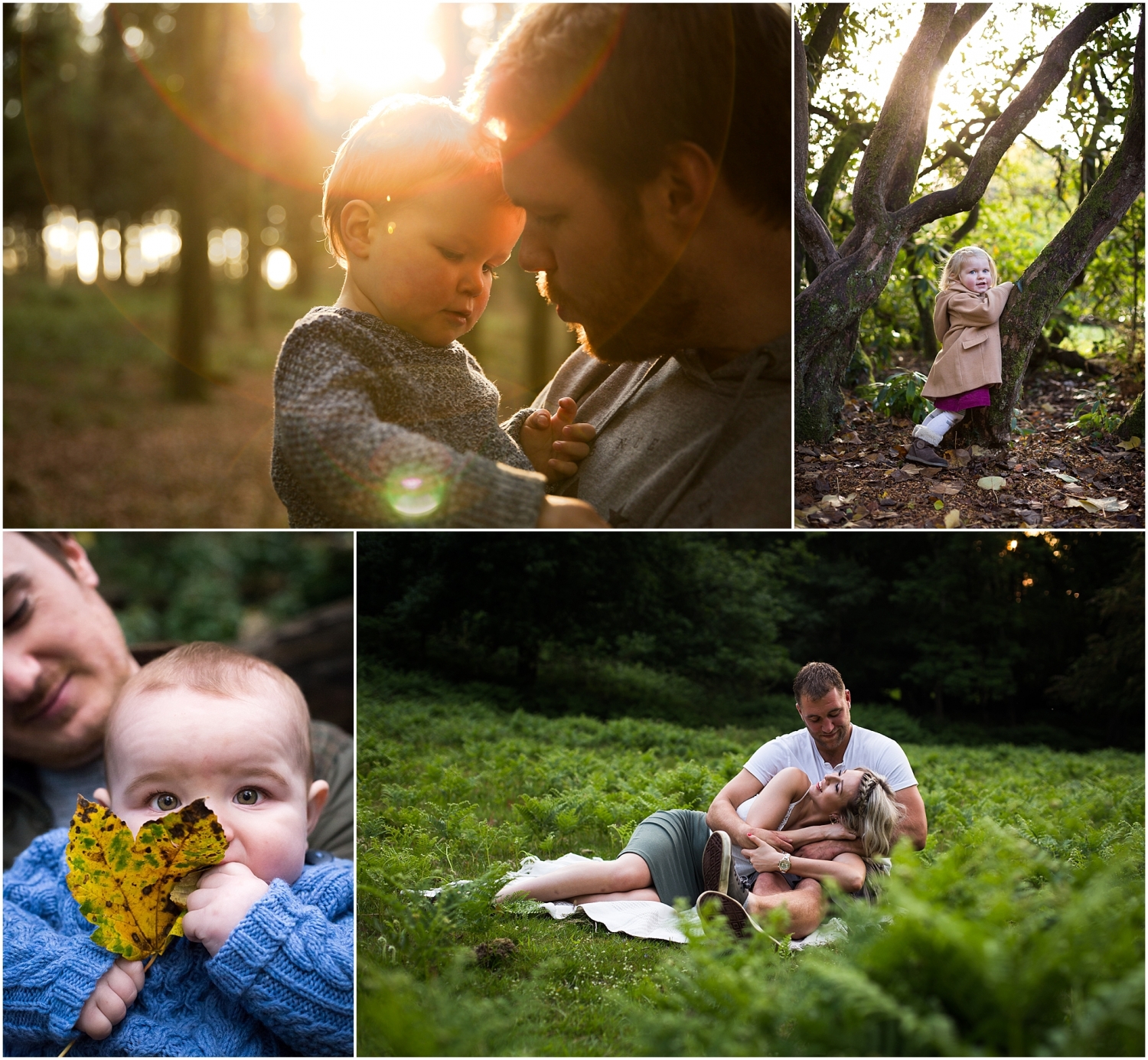 The City
Not camera shy? Like the idea of wandering around your favourite city and aren't bothered by people seeing what's going on? You've got style and this location is for you!
A city session has so much to offer...An urban adventure can lead to so many unexpected little gems like funky cafes, local parks, museums, colourful markets or the hustle and bustle of the cities most popular tourist spots. These sessions ooze with fun!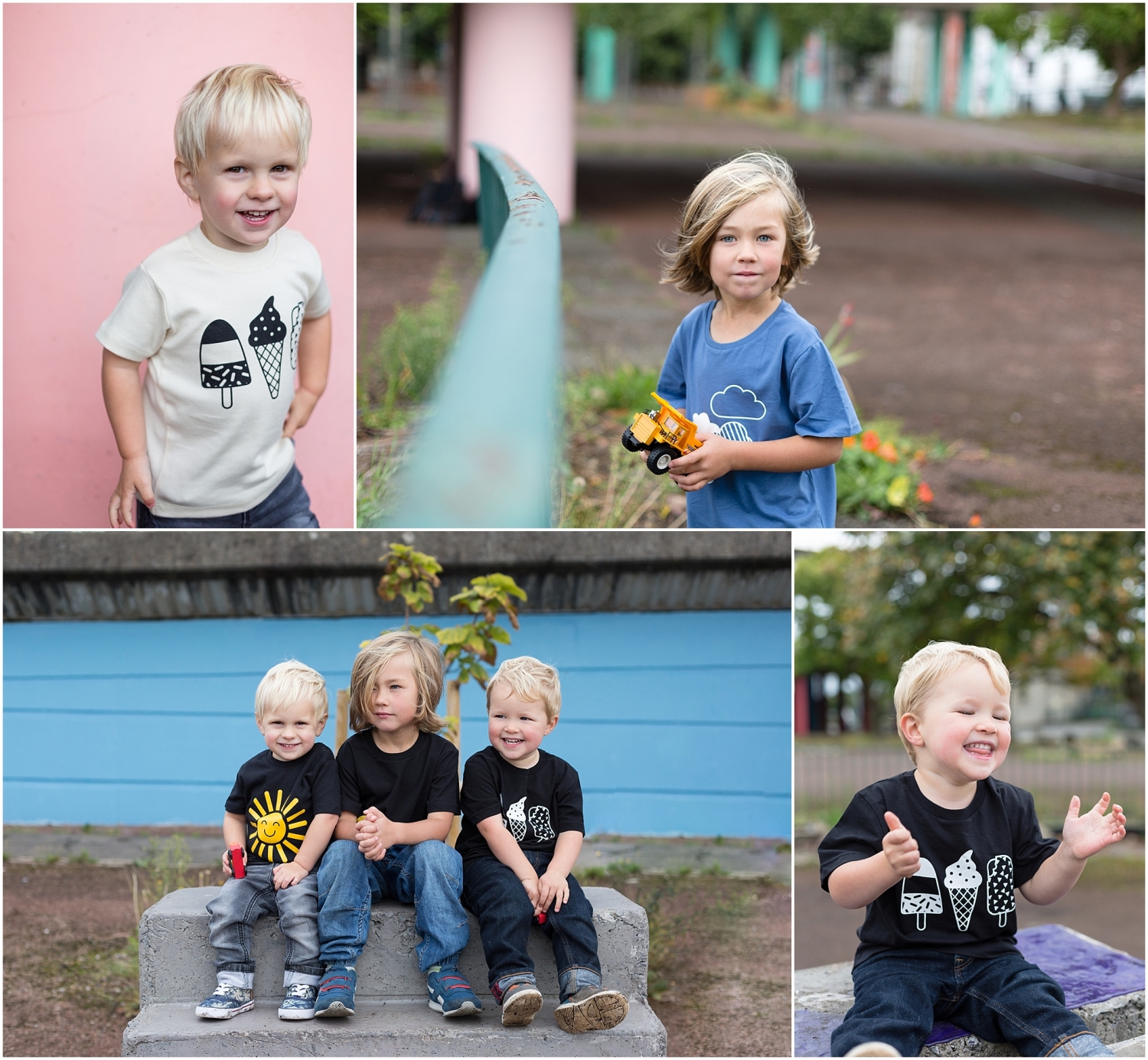 The comfort of your Home
If you have great light and a place to snuggle up then you really don't need to leave your house at all. Get the kettle going!
In-home sessions can be quite special and sentimental to you as a couple or family. So many of your most special memories are made right under the roof of your own home so why not document some more?
For the love birds out there, you won't need to be scared of showing a bit of intimacy in the privacy of your own home so feel free to express how much your other half means to you.
This is especially a good location for new parents who find leaving the house more stressful than joyful. I feel you!