10 things that I learned in my first year as a photographer
By Kathryn Anne Gibbons - February 21st /2017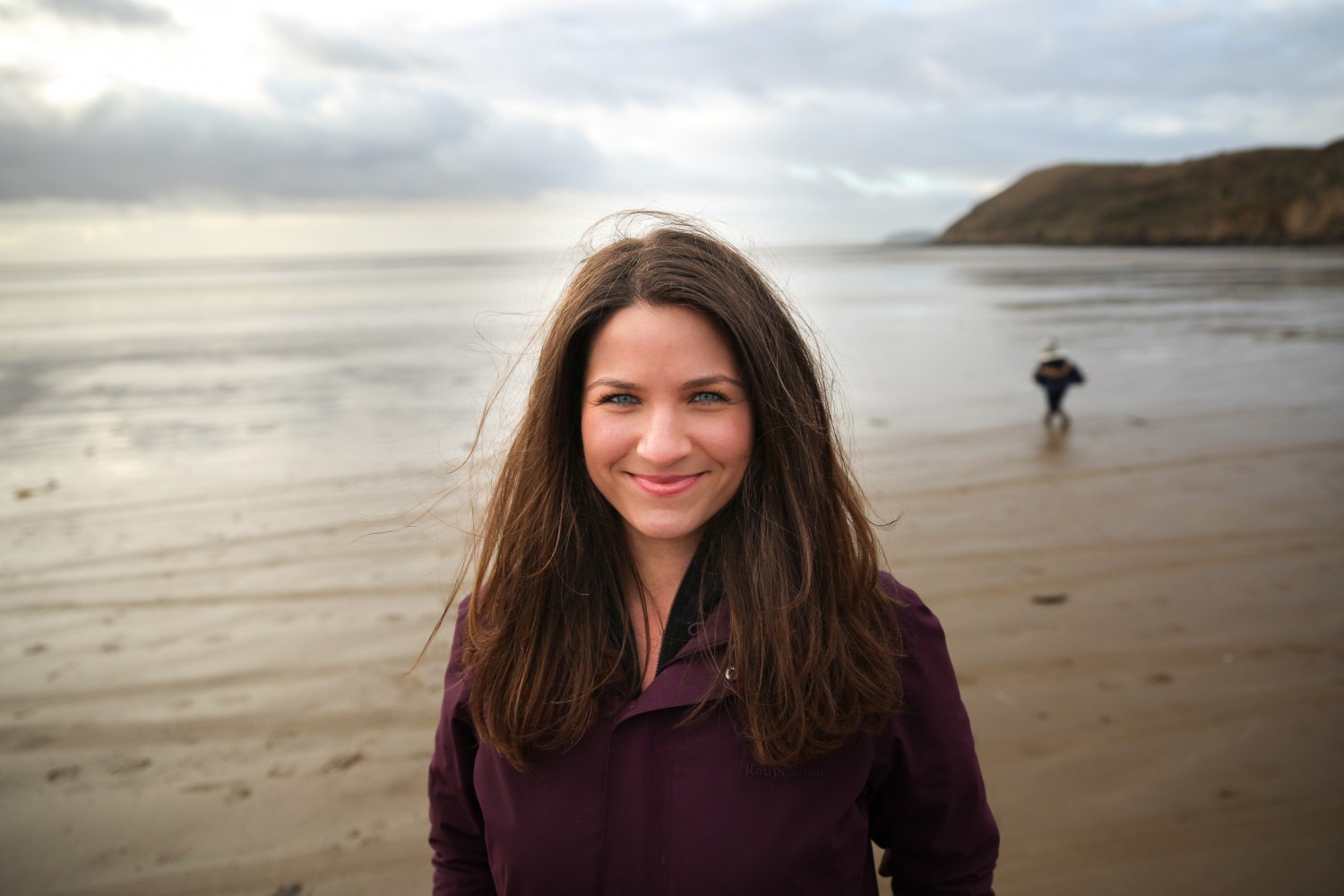 1. People are beautiful.
I've always been drawn to people. You could say that I'm a bit of a social butterfly...breaking awkward silences, being the first to say hello and finding value in being surrounded by friends. Old and new. 
It wasn't until I started taking portraits that I saw people in a whole new light. A more vivid, brighter picture. It's almost as if my eyes turned up the vibrance and clarity on its own even before I clicked into Lightroom. People are more beautiful than I ever saw them before. Being able to interact with my clients, bring out their characters and capture that on my camera is invigorating. Not only do I admire the connection between them, but the subtle movements, body language and facial features as well. Eyes tell so much of a story. Hands evoke feelings. Smiles are ridiculously contagious and all of the little details in between make them unique. How cool is it that no person is the same? VERY!
2. Lighting is everything.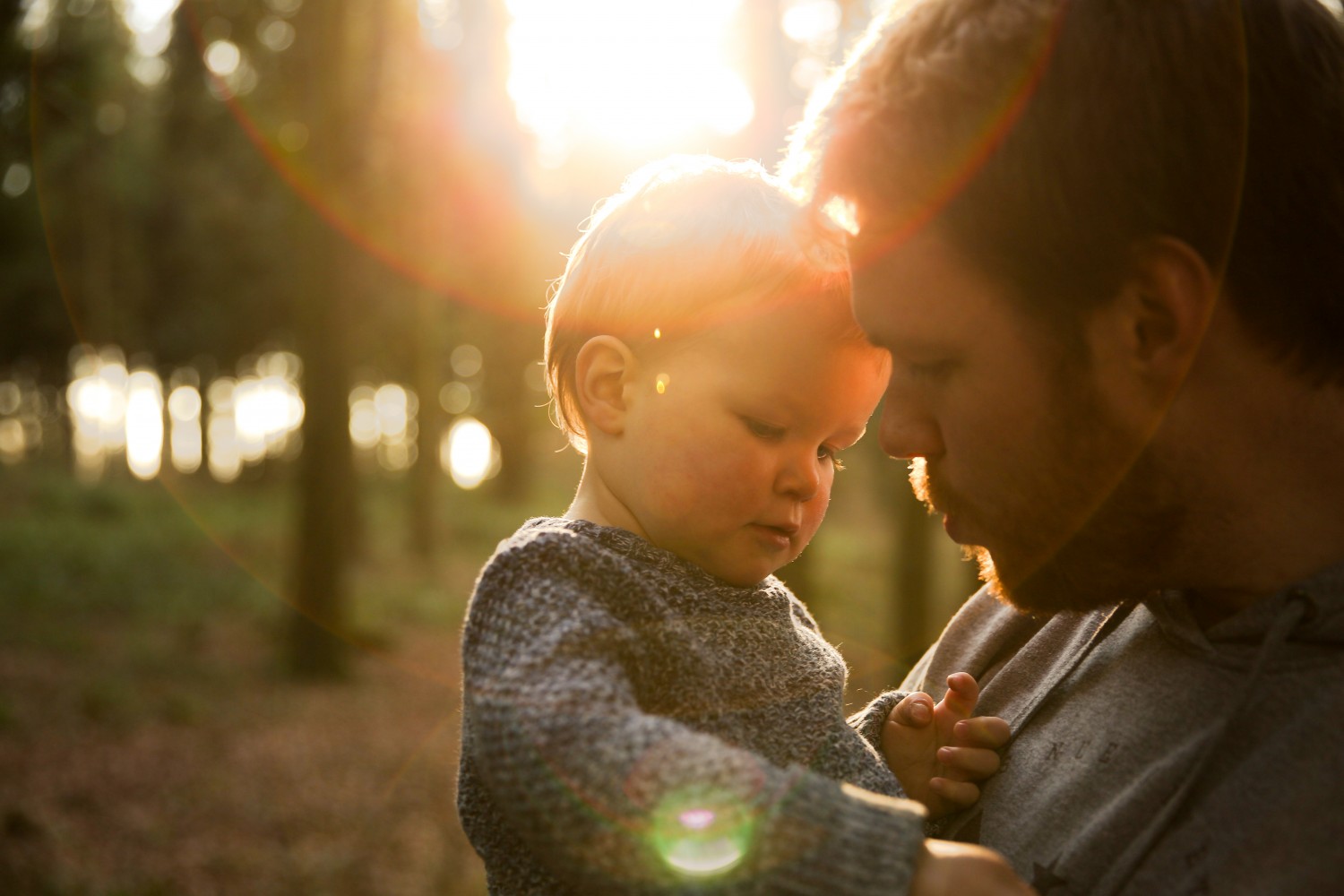 Early morning light rays. Harsh mid-day sun. The warm hue of golden hour. The cool blue just after the sun has set...overcast.

You can shoot at any time of the day but lighting plays a huge factor in how your photo's are going to look and feel. I prefer to shoot an hour or two before the sun sets, in the early morning, or on an overcast day. A lot of people might feel disappointed that their session was booked on a cloudy day but its absolutely nothing to worry about. It can actually be quite flattering! The clouds act as a giant soft box which is fantastic for portraiture. The annoyance of dark shadows isn't an issue and skin tones tend to look more 'milky'. Let's face it...we live in the UK. There's going to be a lot of grey days! I've learned to role with it and for the most part dodge the rain! But when the forecast calls for an orange sunset my heart does indeed skip a beat. You can't fault warm summer nights.
Amazingly, lighting can put emotions into a photograph that are felt within, but not necessarily seen as a whole in their surroundings. 
3. Children are the best models.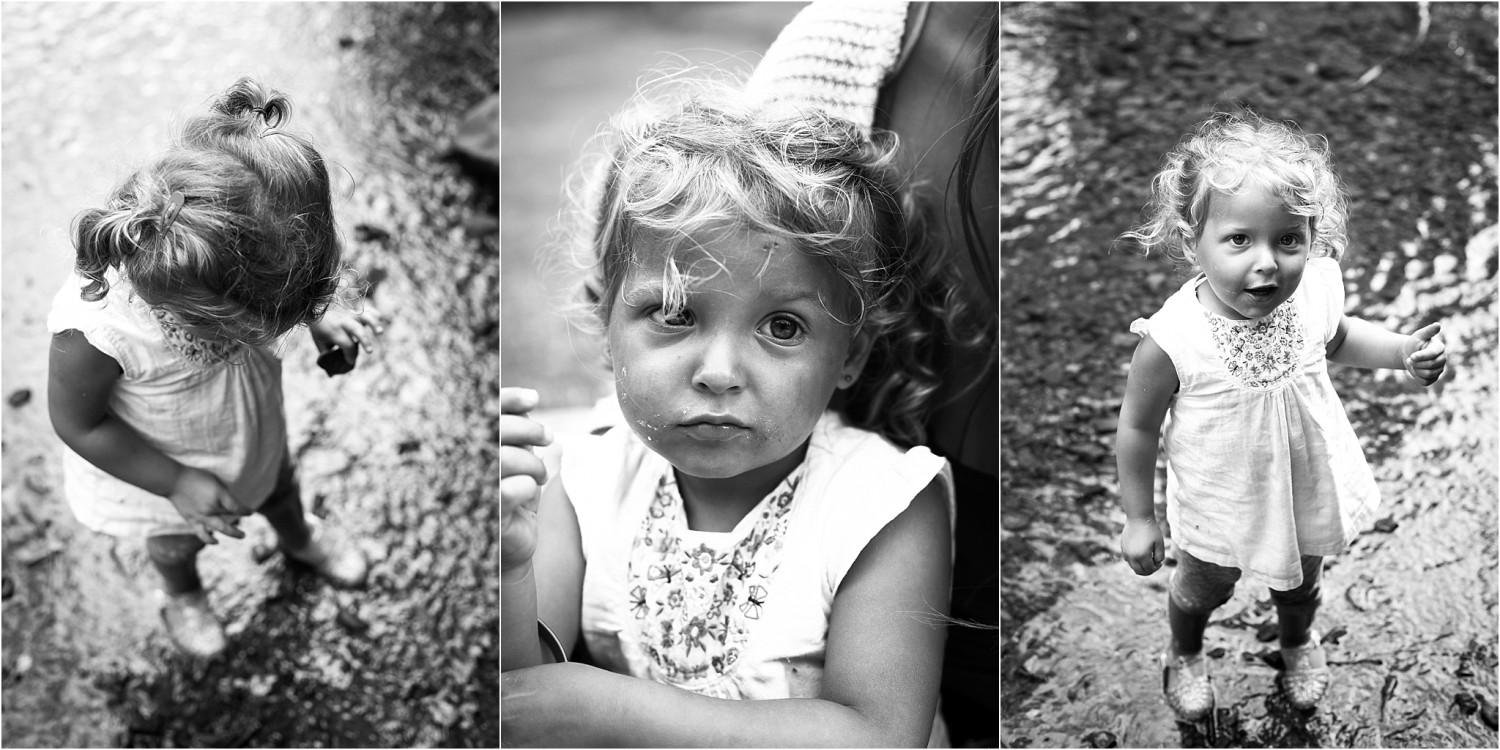 There is nothing better than photographing a child. All of the energy that they give to the camera is 100% genuine. Children aren't self conscious or trying to be something that they're not. They simply run with the wind and throw out cheeky smiles when it feels right. They're the realist of the realist! 
I choose to photograph outdoors because I prefer natural light over man made, but I also love it because it gives everyone the space to roam free and create the storyline of their session on their own. Children always find the best spots and it tends to end up being a little bit like follow the leader! I know I've done a family session when my legs hurt the next day...add that to my step count! With out a doubt children are going to be more natural in front of the camera outdoors rather than cooped up in a studio. They're in their element and it truly shows when it comes to the final product. 
4. Sometimes you have to improvise.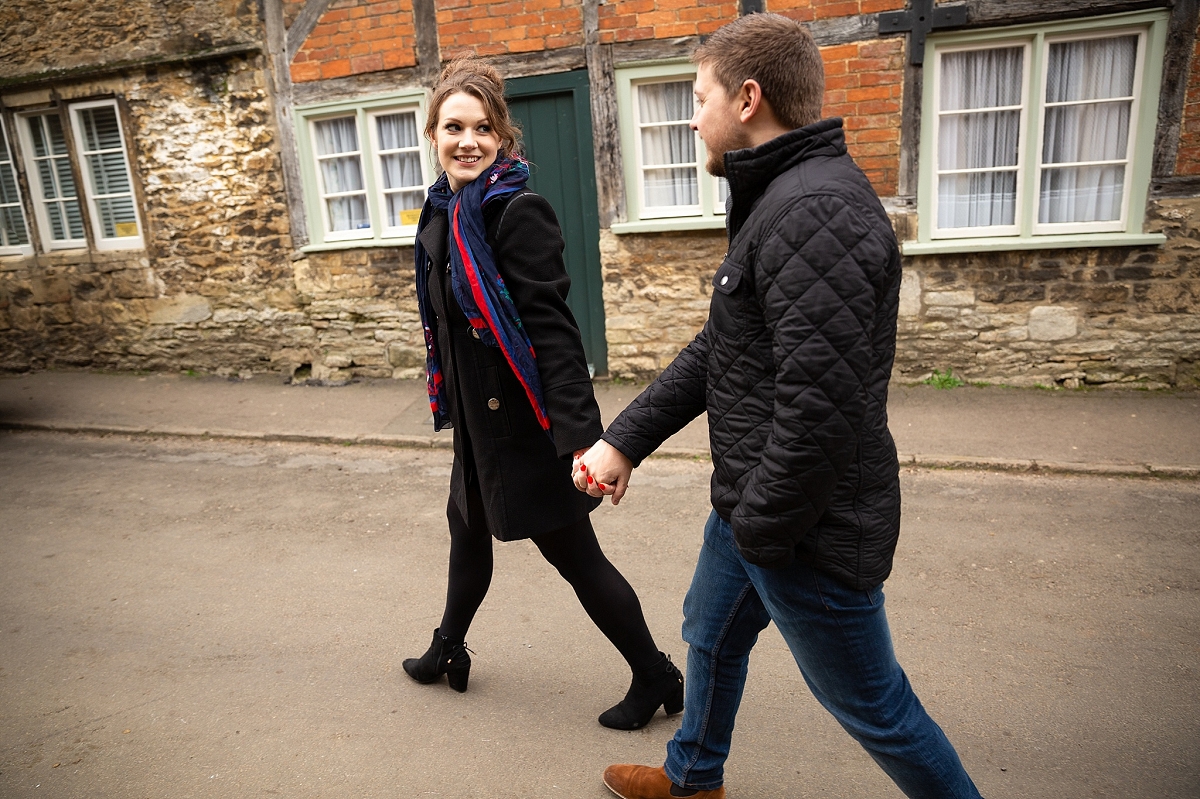 I scheduled in a bright and early morning session not too long ago. The light was sensational and it glistened over the frost covered grass. It was beautiful...but it was COLD. Colder than expected. Myself being a Canadian, could adapt quickly and carry on but it was a little too chilly for comfort for my little 3 year old model. 
I pranced around, encouraged her to chase me and blew on her little fingers but she was not having it. There were no smiles to be found on her beautiful little face. We didn't waste the beauty of the light and positioned her away from the camera with her sister holding her close. To the observer, the picture is of an older sister getting a lovely cuddle but the truth is, tears were most definitely being shed. This is where a photographer has to think on their toes!
I suggested that we moved to a window seat in a cafe where we could get some natural light coming through and a hot chocolate for the little one. It took a couple of bribes and a private viewing of Peppa Pig on my phone to get the shots but they turned out beautifully. A photographers gotta do, what a photographers gotta do

5. Weddings are a lot of work.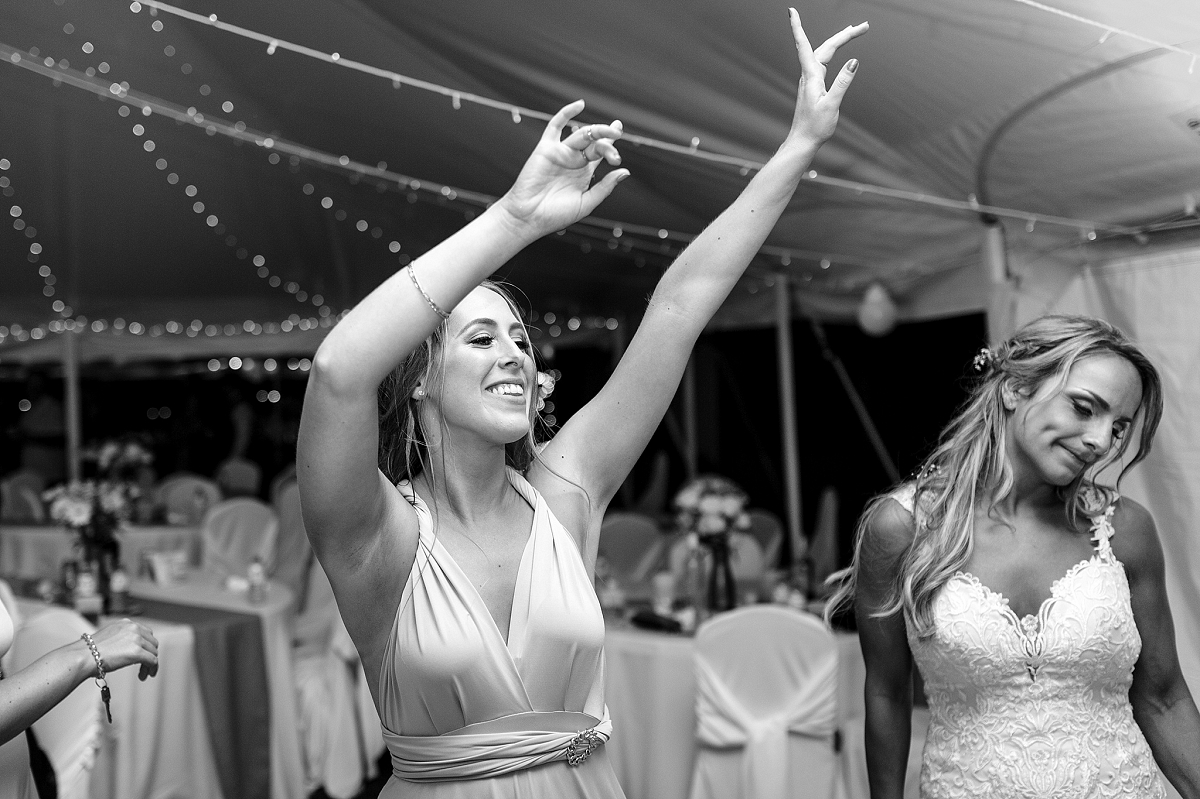 ...but totally worth it! I've never hustled more in my life than when photographing a wedding. It's a big job! Not only am I on my feet for up to 12 hours, but I'm constantly thinking, guiding and fuelling my creativity. I'm with the bride and groom when they're getting ready and when they're choking back tears at the mantle. I'm cracking jokes with guests and I'm on the dance floor at night. A photographer certainly is everywhere!
After getting to know my clients and riding the wave with them on their journey, watching them tie the knot totally pulls at my heart strings. I would be lying if I said I didn't shed a few tears throughout their big day. First looks? Please. Hand written vows? I mean common! Father-daughter dance? It gets emotional.
Amidst all of the chaos you're capturing laughter, love and the most valued photographs in a couples life. It's kind of a huge deal. And a huge honour!
6. You are unique.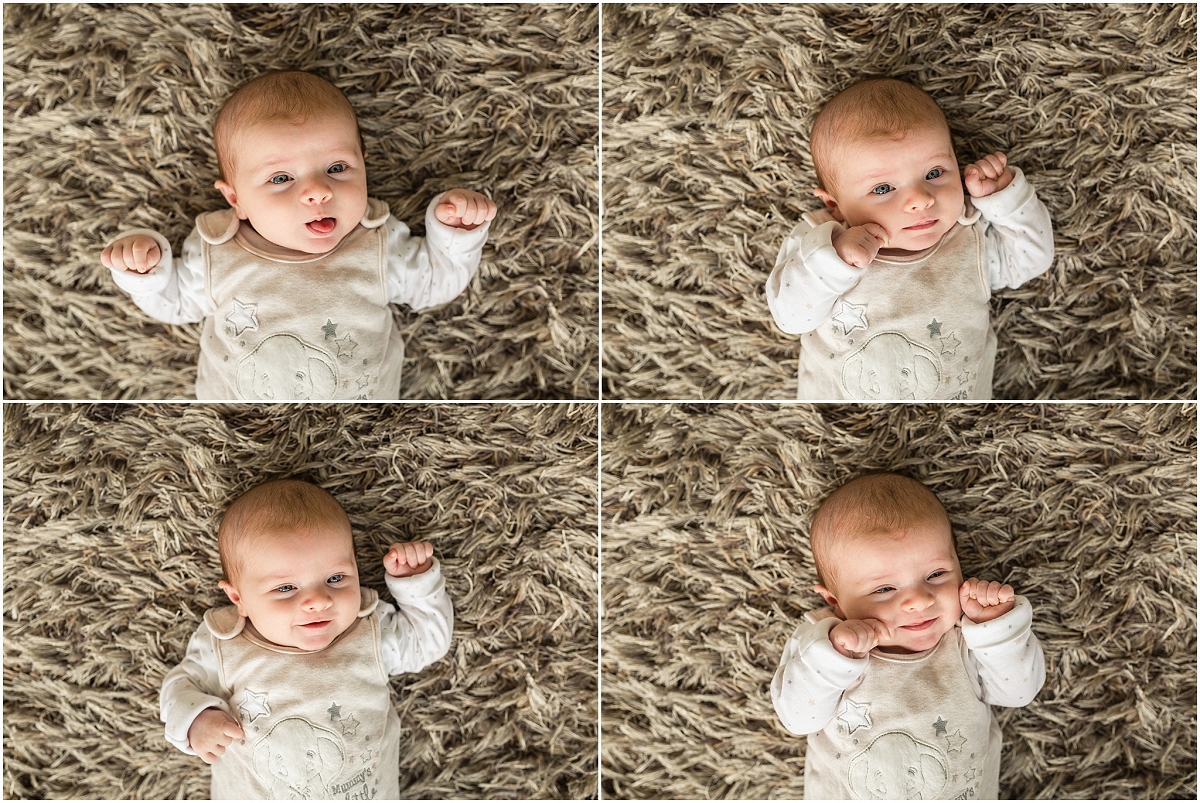 Being a photographer means that you have to be confident. It's easy to fall into a place where your feverishly looking for inspiration...aka being a copycat. I will admit myself, that when scrolling through Instagram I see something that I like and feel the impulse to re-create it. I think, "That's beautiful! I can do that!". However its important to remember that you are your own artist and you should create a shoot in a way that comes naturally to you. Why would you want to be busy trying to remember how that model held her bouquet or how the family posed for the camera? What a waste of energy! The truth is that no session is the same. The weather is going to be different, the light is going to be different and here's the big one - the people are going to be different!
Breath, take a moment and compose what you think would make a beautiful photo. No one knows that your heart is racing and your palms are sweaty. They're not going to think any differently of you if you take a minute to step back and look at your surroundings. There's no rush. You're in charge:)
7. There is always something to learn.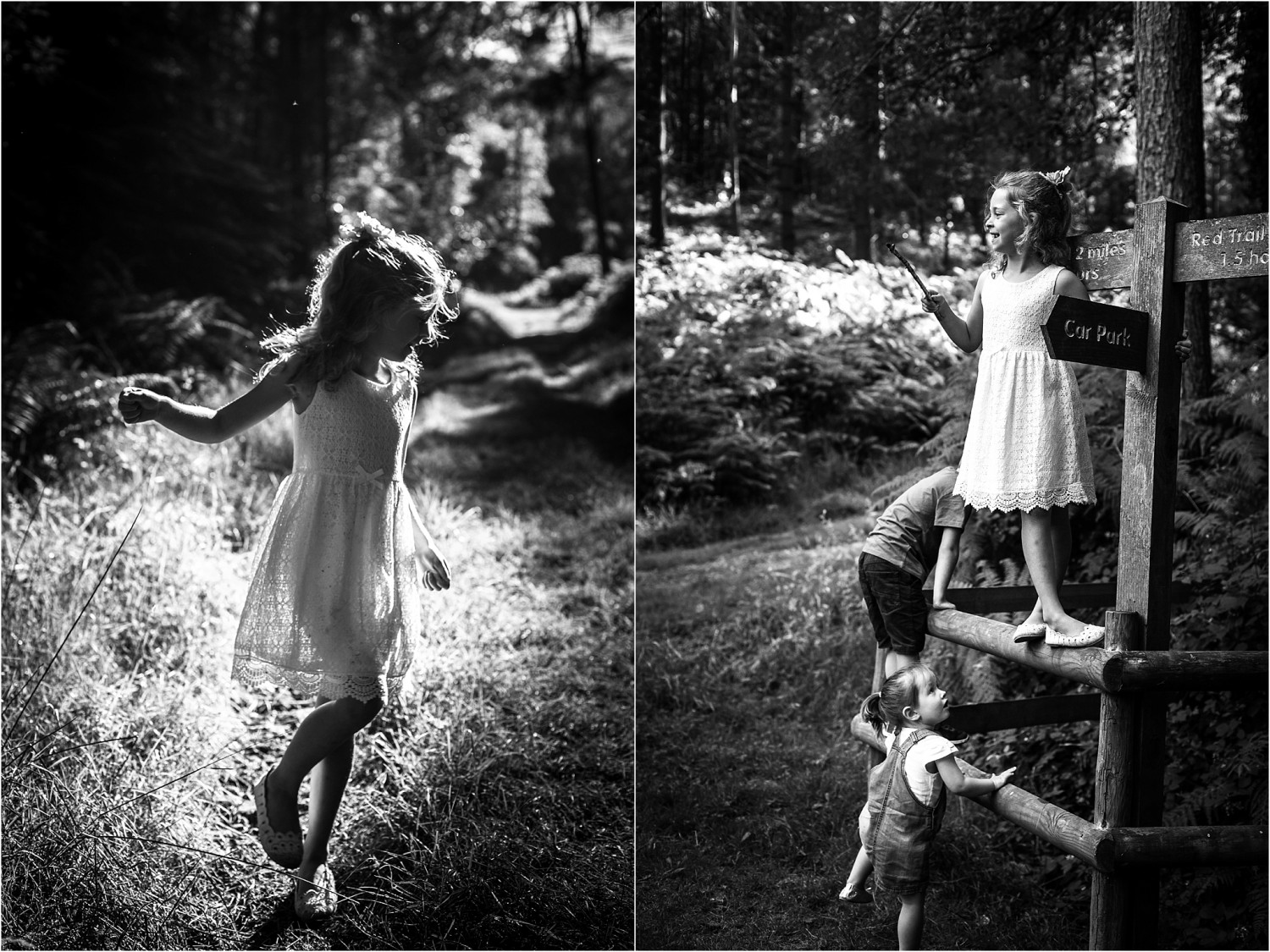 Photography is such a complex art and there is so much room to grow. You should never feel like you've reached the top and have learned everything that there is to know. Knowledge is infinite! 

Even though I live a busy life as a wife and a mother to a toddler, I try to treat my business as a full time job. When life gets busy and I've got an energetic child, a messy house, or a long over due coffee date to attend to I make the time. Sometimes I'm working full time...sometimes I'm working part time, but my business is something that I've worked very hard for and it is high on my list of priorities. Watching online tutorials, practising new techniques, planning for the future, and setting goals are essential elements for growing my business. I'm a one woman show! There's a lot to think about!
There are several online websites, youtube channels and blogs where you can find great information absolutely free! Here are some that I like to use:
8. It's important to be organised.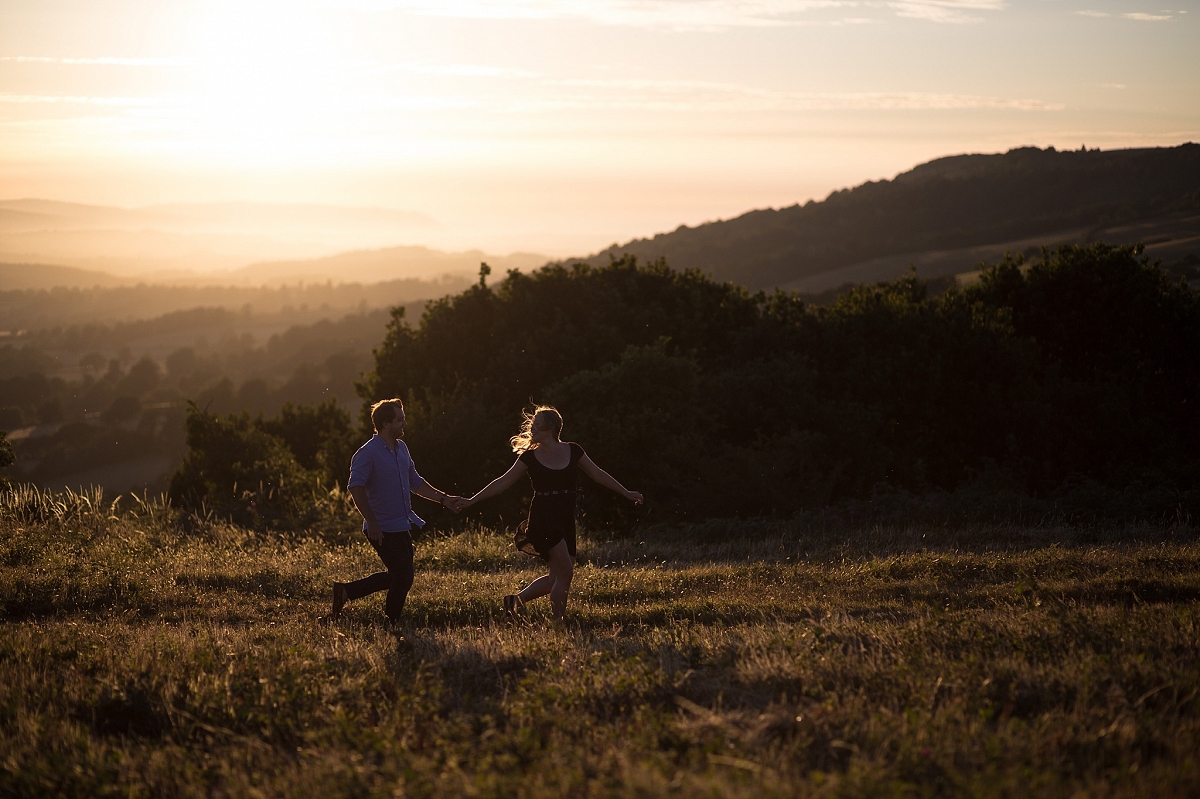 I can't say this enough! There's so much more to be a photographer than taking pictures. It's taking bookings, writing up contracts & invoices, filing receipts, updating your accounts and all of the little bits in between. God forbid you don't write something down properly and double book! That's an awkward conversation that you don't want to make! 
Not only should you be organised at your desk, but having a clear vision for what you want your session/wedding day to look like is always smart. Photo shoots are unpredictable and almost always don't go exactly as planned but where's the fun in that? My style of photography is meant to emphasise the natural connection between my clients, because of this I don't like to stress too much about planning poses. With a little bit of guidance and good energy my sessions flow naturally. Where there's love, there's beauty. And where there's beauty, there is art.
9. I can make people cry.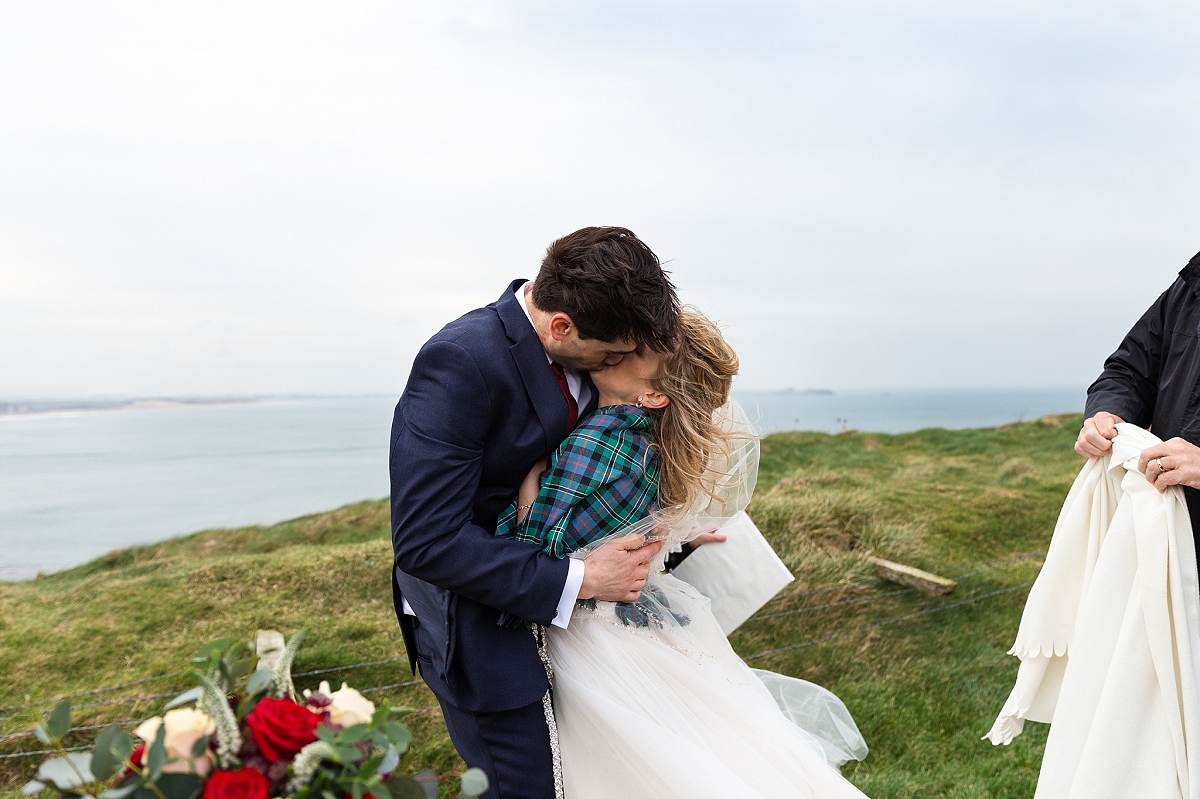 As a lifestyle & wedding photographer I'm a professional that people trust to capture the most cherished and memorable times of their lives. With families it means photographing children that are beautiful, tiny and free spirited. I'm freezing moments in time for them so that they can look back and remember their cheeky characters, huge smiles, and the way their hair fell on their faces. 

With weddings there are so many emotions tied to one photograph. To every photograph. Flipping through a beautiful photo book designed personally by me, they'll be able to relive every moment of their day. All of the nerves, the flowers, and the dodgy dance moves. At the end of the day, the cake gets eaten, the DJ packs up and the venue closes their doors. The pictures stay with you forever.
One of the most enjoyable parts of my job is watching clients reactions when they see their pictures for the first time. Seeing them well up with tears in their eyes is the greatest compliment that I could ask for. There aren't many things more valuable in life than memories. I create a little bit of history with every photograph that I take. How magical.
10. It's the best decision that I ever made.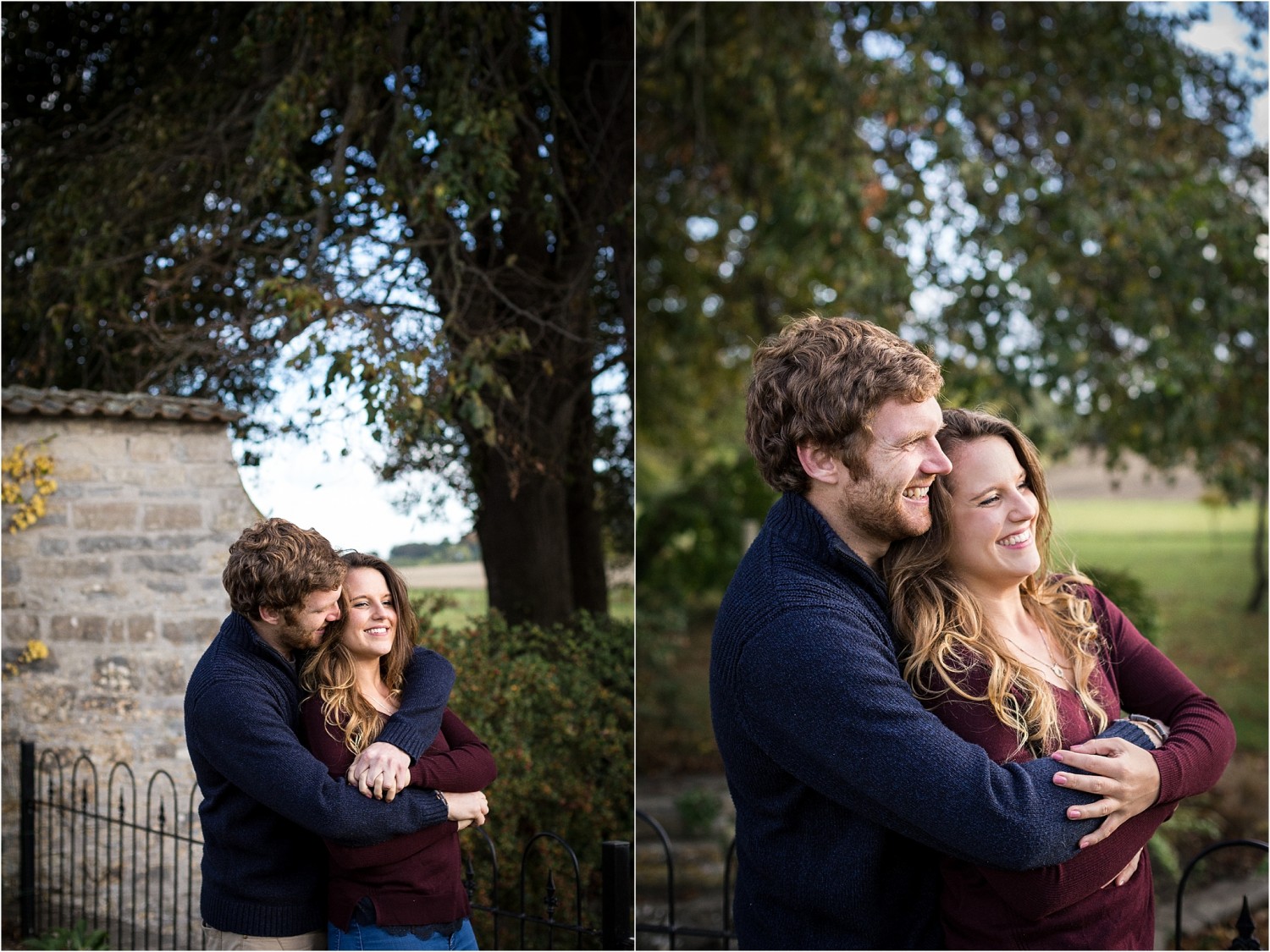 When I moved to England with my soon to be husband and a baby blossoming in my belly, I didn't know what future laid ahead of me. Six months later, I got to know the English way and became a mother to a beautiful little boy. To me this was a fresh start! Why not be outrageous and pursue my dreams? I picked up my camera and started shooting. It was the best decision that I ever made.

I gained a whole new level of confidence that I never knew that I had. I proved that I was capable of putting the pieces together and learning along the way. Everyday is different and exciting. It's scary, invigorating and challenging all at once. Everyday there is something to look forward to and its most certainly never boring! I believe that everyone has a thing...Something that makes them stand out amongst the rest. For me it's taking pictures. Raw, beautiful, real pictures. It's been a big year for Kathryn Anne Photography and I can't wait to see what the future brings.